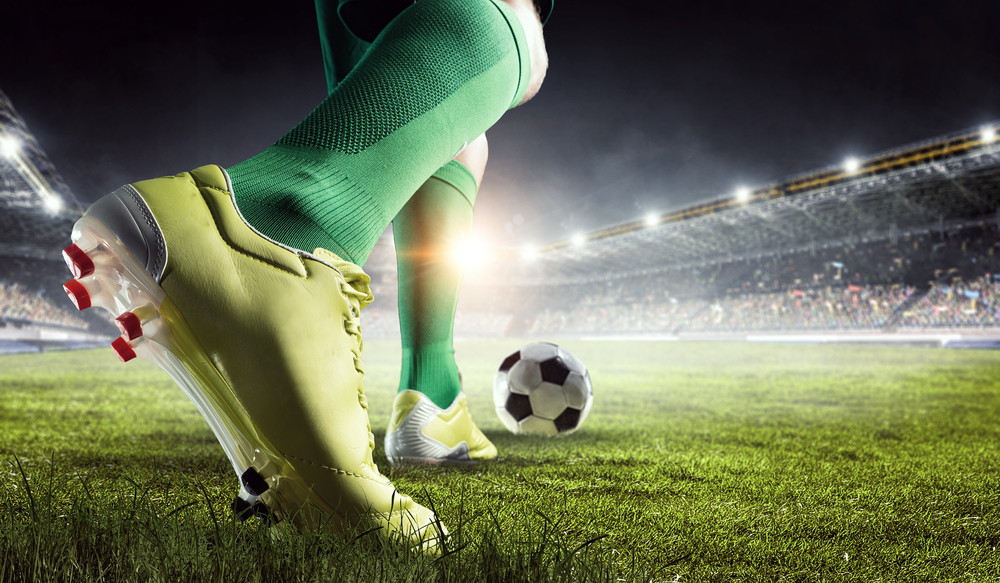 Asian Handicap is football betting that originated from Indonesia and which has become incredibly famous in Europe due to its adaptive and flexible nature. Teams get handicapped as per their form, meaning that the stronger team has to win through more goals if the punter putting a bet on them has to win. The handicaps range from a quarter goal to several of them, and the increment is in half or quarter-goals.
Why Asian Handicap has Become Very Popular
Asian Handicaps have gained so much popularity because they bring an intriguing betting option in matches that would otherwise appear to have an expected outcome. For example, if there is a match where a top Premier League contender is playing, the odds are bound to suggest an easy win for the team. However, the Asian Handicap market will attempt to create a 50-50 contest. It does this by handicapping each club on the basis of recognised ability and form. Although the weaker team will likely lose, the question will be- will they lose by 2 or more goals?
Also, Asian Handicaps have gained extra popularity due to the fact that they have always given consistent returns. They do this in many ways, one of them being that they allow punters to get value in their long odds underdogs as they continuously enjoy consistent returns. This is Asian Handicap explained.
The Asian Handicap Guide
Basically, Asian Handicap is spread betting where teams get handicapped. This shows how well the teams have been playing in the recent past. It attempts to build a 50-50 proposition by assigning a goals handicap to both the opposing teams. The values can either be positive or negative. Take an example of:
Arsenal -2.0
Manchester United +2.0
This means that Arsenal has been assigned a -2.0 goals handicap while Manchester United has a +2.0 handicap. The figures show a head start that one team has over its opponent, which in football means a goal deficit.
What Does This Mean?
If you decided to bet on Arsenal in this market, they would need to win the game by more than 2.0 goals for you to win. This means that they will have scored at least 2.5 goals. On the other hand, betting on Manchester United at +2.0 means that they can either win the match or lose it by under 2 goals. This means that they either emerge as the winning team or lose by not more than 1.5 goals.
In the above example, following the Asian Handicap betting, Arsenal will be deducted 2 goals from their final totals while Manchester United will be added 2 of them. If the full-time results stand at Arsenal 3 and Manchester United 2 and your bet was on the former with -2.0, simply deduct 2 goals from the team's scoreline. The results will then read Arsenal 1, Manchester United 2. This means that even if Arsenal won the match, you still lose your Asian Handicap bet since they did not win after deducting the 2.0 goal handicap from their total score. Asian Handicap excludes draws as you can only bet on one of the two teams. However, you can get your stake refunded if the handicap turns out a whole number with the final result being a draw. So, if Arsenal is -2 and they end up winning 2-0, it means that no one wins and thus, you will get a refund.
What is the Experts Advice?
Experts advise that before you place your Asian Handicap bet, you take a look at the frequent odds to get a good idea of how big a team is likely to win over the other contenders. In case the Asian Handicaps will most benefit you on fixtures with a bigger gap between the two teams, use this knowledge or make your best estimate to help judge whether it is worth taking a -1.00 start on your favourite team or if you prefer to support the competitor with an advantage.
What is a Quarter Asian Handicap?
It also is known as a split handicap. This is where two handicaps get combined to yield a single one. For example:
Arsenal -1.25
Manchester United +2.5
This means that Arsenal is a -1.25 favourite while Man U is a +1.25 goal underdog.
Essentially, if you had to bet on Arsenal using £200 at the -1.25 handicap, your bet will be split into two. Your £100 will go on Arsenal -1 goal while the other half goes on their -1.5 goal. This two-goal handicap will be represented as a combined -1.25.
So, if Arsenal wins by 1 goal, your £100 on their-1.5 goals will be lost since they needed to win at least 2 goals. Your other half of £100 on -1 goal might not have made you any money, but it means that you get refunded the £100 stake.
Asian Handicaps are difficult to comprehend at first. However, with practice, they get simpler. This kind of betting is not for people who like gambling on long shots, expecting to win a lot of money. It is for those who like making their bets more interesting by putting their footy punts on a more level playing field.